Why WordPress | Web Design Course Singapore, Malaysia and Asia
Why We Have Chosen WordPress As The Main Web Design Course Tool
The million dollar question : "Why WordPress as the main web design course tool?"  
This is the most common question asked time and again by my web design course students.
I am a big fan of  WordPress because of its ease of use and its amazing prowess. As a web design platform, it is free, easy to learn, secure and highly customisable.  You'll be amazed at how your website can be transformed using different WordPress templates.
Let us also hear from the experts, and let me show in this short article my opinion, and the reasons for which WordPress is the best choice as a web design tool or web design platform.
Let me quote from the WordPress.com platform a well established fact:
Statistics tell a good story.  "Over 60 million people have chosen WordPress to power the place on the web they already call it: 'home'…".
WordPress – of which core software is built by hundreds of community volunteers – is both: FREE and HIGHLY EFFECTIVE AND PROFESSIONAL at the same time!  WordPress is an Open Source Project and that means there are thousands of people all over the world working on it – a lot more than the most commercial platforms…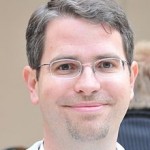 Let us also hear from the world's largest and most popular search engine, Google  at a recent WordPress conference WordCamp.  The biggest national WordPress Convention, was held in San Francisco, and there in attendance were more than 700 bloggers from more than 30 countries all around the world –  Matt Cutts (the Google's head of the webspam team) presented one of the most exciting presentations on "why WordPress is the best blogging platform" (in terms of Search Engine Optimization – SEO).  Cutts says: "WordPress is a 'fantastic choice' for SEO purposes".
He values the way
WordPress
as a
web design
platform handles canonical URLs and permalinks, and how
WordPress
automatically solves a ton of SEO issues you will face as a web designer.  
WordPress
is not just an amazing piece of
web design
software, but  a fantastic choice for an SEO-friendly platform too, that solves some 80-90% of mechanics of SEO.
What better proof than that as Cutts himself uses WordPress on his blog at: Matt Cutts: Gadgets, Google, and SEO…
Now, if you are a beginner hesistating as to which web design software to use – listen to the man who leads the mighty brainpower of the google team, and who knows already the secret rules of that top of the Search Engines.  This man and the various top experts have already done the homework for you.
Are you sold on WordPress as your main web design platform and tool, yet? 🙂
You could learn WordPress either online web design courses or through our popular web design classroom courses which are conducted monthly.  Join hordes of students who finally (after attending many other courses), succeeded in creating their own websites using WordPress as the web design platform.  It's easy and professional.
<< Check out our Easy WordPress – 2 Days workshop here. >>