Increase Your Brand Awareness | Web Design Course Singapore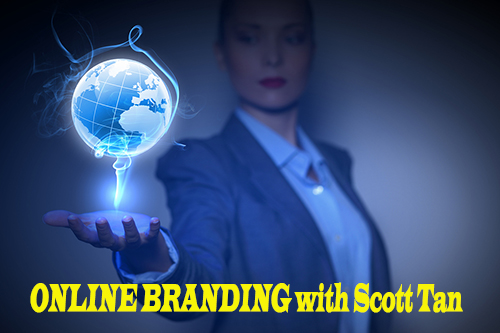 When you have a web presence, you start enjoy greater visibility in the market.  Your customers will notice your brand, what you offer and you have a vast outreach to new and potential clients.
/// 7 CRITICAL REASONS WHY YOU NEED A WEBSITE DESIGN FOR YOUR BUSINESS ///
1. Market Expansion
The Internet world has allowed businesses to experience breakthroughs –  geographical barriers become virtual and markets become accessible, from any country in the world by a potential customer that has Internet access.
2. Far Cheaper and Much More Flexible Than Print Advertising
The Internet is extremely different from print advertising in that space is cheap, your advertisement is accessible for a longer period of time, the content can be changed without having to ask someone to do it for you (if you use a content management system) and you can potentially reach a wider audience.
This is not to say that you should not use other forms of advertising at all You can use it to entice people to visit your website and find out about your company and potentially open two-way communication between the potential customer and a sales person.
3. Diversify Revenue Streams
A website or the website design is not just a medium for representation of your company, it is a form of media from which everybody can acquire information. You can use this media to sell advertising space to other businesses.
A recent trend has risen where businesses feature their very own directory of complimentary services, where the visitor can search for information on a business that will enhance the use of your service. The business sells complimentary businesses a listing in their directory.
As an illustration – there are websites (designed in such a way) such as a catering company featuring a directory with businesses such as event co-coordinators, electronic equipment rental companies, etc.
4. Offer Convenience
It is far more convenient for a person to research a product on the Internet than it is to get in a car, drive somewhere and look for or ask someone for information on a product. Also, a potential customer need not totally rely on a call centre agent to determine whether he/she has their best interests in mind, or just wants to make a sale.  All these are possible with specially designed websites, and in Singapore and around the world, business websites are sprouting exponentially.
5. 24 X 7 X 365
No more turning customers away when its time to close shop, putting up a note saying closed for public holiday , or leaving an irritating message on your answering service specifying your trading hours tell them to visit your website for information they are looking for.
The potential customer can visit your uniquely designed website whenever they like in their own privacy and comfort, without the stresses and distractions that exist in the real world .
Your website is a self-service medium for example, instead of having to wait in a long cue to pay your TV License, you can now do it electronically through the TV License website.
6. Add Value and Satisfaction
By offering convenience, a point of reference and that touch of individualized customer service, you ultimately add value to your offering and your customers experience a higher level of satisfaction.
Your web presence can add value in other ways too, by featuring tips, advice and general interest content you can entertain your customers. This will also help them remember you better.
7. Promote your Brick n Mortar Presence
Getting lost trying to find a place can be frustrating for a potential customer. You can publish what they call a dummy map on your specially designed website, which shows directions and landmarks graphically, and the potential customer can print it out when looking for your Brick n Mortar premises.
You might advertise a promotion on your website encouraging the visitor to visit your Brick and Mortar premises (e.g.. At a branch near you! ).
Also, if you recently moved to a new location, you will have to wait for the next 'phone directory to come out before people figure out where you currently are.  Because a web presence is flexible you can change the content as you like you can change you contact details instantly and lower the risk of losing customers when moving to a new location.

Start learning today how to design your own website to have a business web presence or learn skills to design for others' businesses!