Online Web Design Course Singapore – 3 Training Tips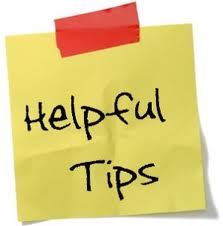 Welcome to Part 1 of our Online Web Design Course Singapore Training Tips
There is a reason why I write this article.  Many of my students in my web design course (Singapore, Malaysia) plunge into designing their website and improvising their what they want along the way.
Is there a better way to plan and design your website?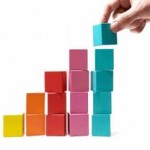 Here's the answer.
Yes!  
I summarise a very structured approach for you in 3 steps, which are basic but FUNDAMENTAL BUILDING BLOCKS.
Many of my students start off either with many ideas and ideals of what they envisage their website to be like, whilst some really don't know how to get started.   So here are some online Web Design Course Singapore Training Tips which will get you started thinking :
First consider the fact there there are several elements which affect the design of the site.  First is who is your target market and what their needs are.  The more you  are able to define this clearly, the more targeted your website will be.  Many beginners make the mistake of casting their net too wide and hence their marketing becomes a challenge.
One of my students debated with me asking – isn't it better to target an audience as wide as possible, so that as many clients can be reached?   Well, in internet marketing, it's very important to define your niche – otherwise you reach out to huge masses (at higher cost, more effort) but you might not be able to meet their needs and hence unable to convert the masses into buying clients.
Second, what challenges are your readers facing?  What problems do they have?  Make it a point to list down the problems and then prioritise the list into about 5 key areas.  During my web design classes in Singapore, I often brainstormed with my trainees (and sometimes I 'forced' them to brainstorm) and often they become much clearer about their clients' when they sit down and set aside time to think.
Third, ask yourself what can you help your readers solve.  What is your unique proposition?  What do you provide that differentiates yourself from your competitors?  Some of my students actually told me there's nothing unique about their product/solution but upon probing in my web design courses in Singapore, Malaysia and Asia, often, we will arrive at something that my trainees do so well for their customers but they don't even realise.  This is important because you want to make sure your solution can meet the needs and solve the problem for your clients.  You should research on your competitors to make sure you understand how you fare compared to them.
So, in short, start with what your clients/readers/audience's needs are, and your website should show them you can provide the solution.   All web design courses in Singapore, Malaysia or anywhere will tell you the same thing.
With that in mind, you go a long way.  Many of my students  I guarantee if you apply this structured process, you will save alot more time later on.  Spend some time in your initial planning.  See you in the next Online Web Design Course Singapore Training or if you are attending my coaching class – see you in person!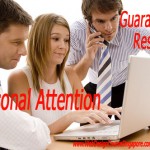 <<Contact Scott Tan for enquiries here >>
Useful Articles :
Web Design Course Singapore FAQ
5 Steps to Create Your Own Web Design
Or if you prefer that we do all the research and simplify for you, then do <<Contact us>> to attend our web design Singapore or Malaysia classes
Web Design Course Singapore VIDEO TRAINING Series