Top 5 Common SEO Mistakes To Avoid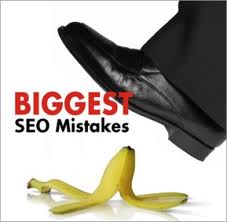 DIY SEO TIPS FOR BUSINESS OWNERS AND ONLINE BUSINESSES
If you are thinking of learning SEO by reading up online, you need to be aware of the most common SEO mistakes that beginners or even SEO professionals sometimes make, which can hurt your search engine rankings on Google, Yahoo, Bing etc.   Ranking well is important so that you can be found, but avoid blackhat methods or underhand strategies that can hurt your website rankings in the long run.

Here is a crash online course on SEO Tips on what search engine optimisation common mistakes you must avoid :
SEO Error 1 : Having No Keyword Plan or Strategy In Your Website
You must first decide what your website/business is about, and then plan your buying keywords around your business.  If you have no plan nor keywords, how then can you expect your website to rank well in google?  So SEO Lesson and Tip number 1 – don't make the SEO mistake of having no targeted keywords when you create your website.
SEO Error 2 : Keyword Stuffing
Again on keywords which you must know.
Up to 2 years ago, putting your keywords many times in your website was a powerful way to get ranked well in Google.  But not any more .  Stuffing keywords in your articles might result in a nonsensical article that doesn't make much sense other than having keywords all over.   Now, if you are reading online SEO Tips which tell you to stuff keywords – stay away from those SEO websites!  This method of having keywords repeated many times in your website articles is a DATED SEO strategy that is also dangerous – you risk being considered by Google as 'stuffing keywords' or spamming keywords, and instead of ranking well, you could get punished!  Being more relevant is more important!
SEO Error 3 :  Having Broken Links In Your Website
Your website will have links to external websites, or to other pages within your website but from time to time, some links no longer work as the articles might be taken down.  If you have broken links in your website – that is a no-no for user experience.  Google rewards good user experience and if you are not giving one, that's a bad SEO move.
SEO Error 4 :  Having Many Poor Quality Backlinks To Your Website
Years ago, websites with significant number of backlinks perform extremely well in google rankings.  These cause many SEO companies to offer SEO services in the form of building backlinks to your website.   Many SEO courses and Internet Marketing courses use to teach people how to create backlinks using blackhat methods like using automated software to generate spam comments on blogs, generate hundreds of  versions of articles and submitting to various article directories and so on.   Today – having poor quality backlinks can cause you to earn Google's wrath instead!
SEO Error 5 :  Thinking Of SEO Rankings Instead of Your Customers!
If your focus is to beat Google rankings and get yourself on page 1 of Google, and you do not provide quality content and good user experience to your website vistors – then you are committing another SEO sin.   You should FOCUS on your CUSTOMERS, and their experience on your website instead of ranking well.  If your customers find your website relevant to their needs, they will naturally stay longer and that in turn is a signal to Google or search engines that you are providing quality content/experience.
If you would like to learn how to RANK YOUR WEBSITE WELL from SEO Master Trainer Scott Tan, who is

#1 for his website,
#1 google places listing,
#1 YouTube videos
Please << CLICK HERE >> or Fill Up The Registration/Enquiry Form Below .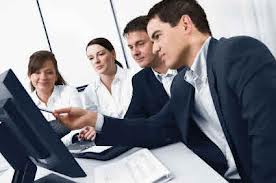 RECOMMENDED READING :
Know What Google Think – Google Panda, Farmer and Penguin Updates
FREE Online SEO Training Tutorials