Social Media Course Singapore & Malaysia FAQ
FAQ For 3-in-1 Social Media Course Singapore & Malaysia
Participants And Online Business Owners
Don't Spend Another Dollar on Social Media Course (Singapore & Malaysia) Until You Have Read This FAQ:
1.  Why do I need to attend a Social Media Marketing Course for my business?
Perhaps the best way to explain is to actually use a real life example of an airline that successfully won over many viral fans by its original marketing gimmick, leveraging on the power of social media :
The clever plan started as the 250 passengers waited for their five-hour flight to depart. They scanned their boarding passes and Santa popped onto the screen.He knew their names, and asked what they wanted for Christmas.

One man said a big screen TV and lo and behold, when they got off the plane, the family had their wish! His two-year-old son got the train that he asked for.

It was all captured on a video by the airline and it has quickly gone viral. Many more of the 250 passengers opened presents as well.

Many passengers were delightfully overwhelmed by this experience – and the whole thing went viral on the internet, earning Westjet airlines many viral fans and millions of views – they got what they want at a small fraction of their traditional marketing cost!
If you are a business owner, traffic and customer leads are the lifeline of your business.  our customers!  The best way to get traffic to your website is : SEO – organic traffic, Social Media and YouTube Marketing, or paid advertisements.   Social Media is a powerful form of branding for your business (and you), and you can tap on Viral Traffic easily when you learn the correct techniques.
Social Media on the other hand gives you a chance to tap on Viral Traffic.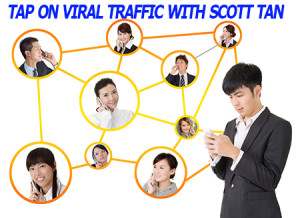 2.  How much does it cost me to hire Social Media Agency Singapore to help manage my social media platforms?
Social Media Agencies (Singapore) can charge you about $2,000 to $100,000 for branding and PR.   However, you can get much cheaper rates if you outsource your social media jobs to certain internet platforms, which are mentioned during the 3-in-1 Social Media Express Workshop conducted by Scott Tan.
3.  Isn't Social Media for Fun? Do I really need to attend a course on Social Media Training?
Most people know how to use Social Media for 'fun' and entertainment.  Do you really know how to boost it for business?  Have you made even $1 from your Social Media activities?  Do you know for eg how to create viral posts?  How to advertise on Facebook?  What types of pictures are optimised in Facebook?  Which Social Media platforms give you lots of SEO Power?
4.  How can Social Media Marketing Course by Scott Tan help me in my business?
Remember your business needs ongoing traffic and customers – it's not a one time thing.  If you have long term plans for your business, your need a long term traffic and customer leads strategy.
You need your customers to remember you.
You need new prospects to hear about you.
You need to brand yourself correctly in front of your customers.
The course meets these requirements whether you are a business owner, holding a marketing job, or a professional hoping to make some money from passive income.
5.  How much does it cost to advertise, instead of using Social Media?
Again it depends on the keyword and business niche you are in.
Traditional print advertisements on mainstream newspapers or media can cost you anything from $5,000 to $35,000 per advertisement,  to get the same results as if you are ranked well on Google (ie as if your website is well optimised).
Online advertisements such as PPC (Google Adwords) might cost you between $500-$3,000 per month depending on the keywords and your budget.
As you can see, with a good Social Media strategy – you can save all these marketing costs!
6.  Instead of paying for Social Media Marketing services monthly, can I do it myself?
Absolutely.  Many online business owners do it themselves or get their admin/marketing team to do it to save thousands of dollars.
Get going by attending this 1 day Social Media course Singapore which combines 3 powerful and essential platforms for businesses!
7.  How much does it cost to attend Scott Tan's 3-in-1 Social Media Marketing Training classes?
Course fees in the market range between $500 to $2,500 for 1 or 2 day courses, with premium Facebook courses charging over $3000.    Scott Tan's fees are affordably priced in the reasonable range.
8.  What is covered in the 3-in-1 Social Media Marketing course Singapore & Malaysia,  by Scott Tan that is different from others?
For the Social Media course outline, you can click on this.
Most Social Media Courses in Singapore & Malaysia cover :
Either social media strategies, and how the integrate the strategies with your business.
OR
How to set up your Facebook Pages (for business), as Facebook is one of the most used Social Media Platforms.
However, Scott Tan's workshop is one of the very few that combines 3 very important Social Media Platforms into 1 day, namely :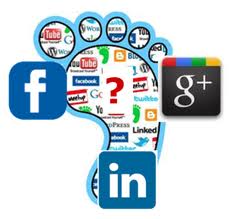 Facebook Pages (this takes up about 2/3 of the day)
LinkedIn – the most professional social media platform.  It's almost like an online social media hub for professionals
Google Plus – Google's presence in our daily lives is so dominant that you simply cannot NOT use its Social Media Platform – Google Plus!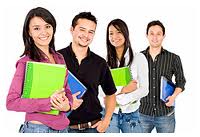 9.   What can I achieve by attending the 3-in-1 Social Media Marketing Course Singapore or in Malaysia?
You will have these 3 platforms setup for success :
1.  Facebook page for your business
2. LinkedIn for yourself
3.  Google+ for yourself
4.  All the above integrated with your website
5.  All the above consistently reflecting your brand
10.  I want to know more about Social Media Marketing, Social Media Jobs, Volcanic Social Media Singapore, Social Media Forums, and who is this Master Trainer Scott Tan.  Where can I find resources?
Read these articles :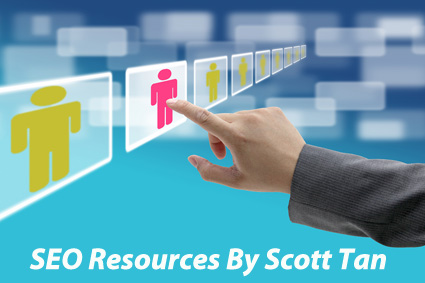 11.  If I want to sign up with Scott to learn Social Media Marketing, what should I do?
Just fill up the form below and check your email (and spam box, just in case) within 24 hours!
12.  Where is the Training Venue and when is the next Social Media Course Singapore and Malaysia?
The training venue and pre-course instructions will be advised to you about 7-10 days before the course commencement, once you have made the course fee payment.  To make payment, click on link below :
The next course date can be found in the course calendar.
Check the course calendar here