Social Media Course Singapore : 3-in-1 Social Media Marketing Workshop
"If social media isn't part of your business strategy, you've already fallen behind the curve-and your competition."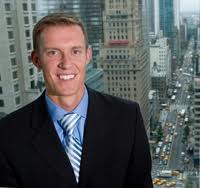 – Erik Qualman, American author of Socialnomics, Digital Leader and Crisis.
Do you believe social media is for personal use in socialising?
Are you aware the leading companies in Singapore and Internationally are leveraging on social media strategically
on almost all aspects of their businesses?
Are you making use of social media, tools and practices in your business?
Is your competitor ALREADY making use of Social Media to brand their business and get more leads?
This 3-in-1 Social Media Course (Singapore) is designed to :
equip enterprise professionals, business owners, housing agents, marketing professionals with the knowledge and skills
to become more Social Media proficient
enable professionals to be capable of implementing the appropriate social media practice within their organisation
through the implementation of enterprise social media marketing strategies.
Learn the essential aspects of Facebook Pages For Businesses, LinkedIn for branding, and Google+ to give you the SEO
advantages.
empower Business Owners, Marketing Professionals and Property Agents who have no time and need to learn as much
social media course topics, within the shortest possible time.
Benefits of Social Media Course (Singapore) For Your Business
Let your clients find you – there are over 1 billion Facebook users, over 500 million Google + users,
over 300 million LinkedIn users.  Your competitors are already targetting them!
Improve your Online Branding.  These days, clients don't just purchase your product – they check who the seller is!
Improve your standing in the eyes of your customers, and google author authority through social media.
Improve your SEO efforts for your website through a coherent and holistic Social Media Strategy
Enjoy FREE advertising in the form of Social Media
Buyers tend to buy from someone they are familiar with.  Engage your potential buyers through Social Media.
Note : This course is normally attended by participants who have also benefitted from the SEO Mastery Workshop.
Let's take a look at 1 recent example of how Social Media has become so pervasive that it can affect your WORK and LIVELIHOOD :
Social Media Case Study 1 : Anton Casey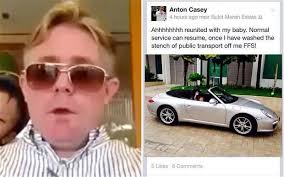 In Jan 2014, Mr Casey's social media comments caused a major uproar when he posted a picture of his son with the caption: "Daddy where is your car and who are all these poor people?"He later posted a picture of his son is in a silver Porsche with the caption: "Normal service can resume, once I have washed the stench of public transport off me."
The consequence : The news went viral and became international news.  Anton Casey left his wealth management job and had to leave Singapore.
3-in-1 Social Media Express Workshop – Course Outline :
The 3 key Social Media Marketing Course Components include :
Facebook Marketing For Business (70% of Social Media Course duration)
Linked For Business Owners/Property Agents/Online Marketers (15% of Social Media Course duration)
Google+ For Business Owners/Property Agents/Online Marketers (15% of Social Media Course duration)
The 3-in-1 Social Media course will cover the 3 components, how they are integrated with your Social Media Strategy
and your SEO strategy.
1.  Facebook Marketing for Business
 An Introduction to Social Media and Facebook Marketing
Define your Social Media Marketing goals: new markets, methods, branding, or consumer traffic?
The Social Media phenomenon: what it is, how it started, and where it's heading
Web 2.0: how modern consumers relate to online media
Facebook demographics: who are on Facebook?
Your Facebook audience — user trends, habits, and more
The Facebook Marketing concept: what it is, how it works, what you need to know about
Design your Facebook Strategy
Understanding Pages and Groups
How To Create Your Business Facebook Page in 5 minutes
How To Administer Your Business Facebook Page
How to Tap on 'Cheap" Facebook Advertisements and Benefit from Them
Understanding Apps and Social Plugins
Making use of Facebook Questions
Tapping Facebook's Traffic Analysis tools
Use Facebook's Analytics tools to measure and evaluate your Facebook strategy's effectiveness
Building Your Facebook Presence
Sharing content via Facebook: creating buzz, driving traffic, "going viral," generating revenue, increasing SEO
How to use news feeds to build exposure and drive traffic to your site
Important : How to host Facebook events and invite people to attend
15 Ways to engage your visitors and fans and to elicit responses from fans
How to create Facebook viral pictures using a seldom known strategy
Why sharing information, insights, and helpful tips through Facebook is critical to your success
How to integrate other social media platforms (YouTube, LinkedIn, Google Plus etc) with your Facebook campaign
Legal Implications You Should Take Note
How to get MORE LIKES and get lots of FANS to your Facebook Page in a short time.
2.  LinkedIn Course for Business Owners/Property Agents/Internet Marketers
How to have a targeted Linkedin Strategy
How to turn your Linkedin account to target potential clients
Avoid those common Linkedin mistakes
How to build a powerful brand online
How to be FOUND in LinkedIn through a secret LinkedIn Strategy
How to improve your SEO Strategy for your website with your Linkedin profile
How to integrate your Linkedin profile with your Social Media Strategy
3.  Google Plus (Google+) for Business Owners/Property Agents/Internet Marketers
How to create a Google Plus profile
How to brand your online identity using your Google Plus account
How to position yourself as an authority using google authorship
How to create viral posts
How to integrate your Google Plus profile with your website
How to integrate your Google Plus profile with your Social Media Strategy
Social Media Case Study 2 : Westjet Christmas Viral Video

The WestJet airline has many believing in Christmas miracles after a video showcasing the airline's generosity (and marketing savvy) went viral. "Virtual Santa" asked unsuspecting Calgary-bound passengers what they would like for Christmas.
The customers then boarded their flights from Toronto and Hamilton, Ontario.For WestJet's lucky fliers, a pleasant surprise awaited: The gifts they asked Santa for, boxed and wrapped, came sliding down the chute at their destination.
The most captivating moment of the video, which has received well over a million views, is watching the expressions of those receiving the items.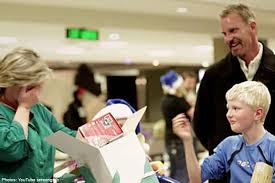 Instead of spending millions of advertising dollars, Westjet innovated their marketing campaign, using Social Media, with a small budget but earned millions of goodwill viral views.  
Are you now convinced by the Power of Social Media for your business?
Who Should Attend
3-in-1 Social Media Marketing Express Course by Scott Tan?
Business Owners/Property Agents/Internet Marketers who want to succeed
Marketing Employees of ANY company who wants to get started on ONLINE BRANDING and Marketing
Businesses which are looking for new ways to differentiate your branding
Businesses which are looking to improve their online presence significantly
Those who want to catch up and get ahead of competition
Those who have benefited from Scott Tan's SEO Mastery For Business Owners and want to take it one step further.
What is Your Investment For Social Media Course (Singapore)?
Normal : $799
Early Bird Fee : $599
Please fill up the form below :
To Sign Up For Scott Tan's 3-in-1 Social Media Course (Express Workshop in 1 day),
please complete the registration form below :
YES!
I want to connect with my clients and prospects through a carefully designed Social Media Strategy 
Step 1 : Make payment here :
Step 2 : Please fill up form below, indicating your name, telephone number, email and RECEIPT no.
Who Is Scott Tan, Master Trainer in Social Media Marketing Courses
Scott Tan is a seasoned coach and trainer who is ranked either Number 1 or on Page 1 of Google for multiple keywords
such as "SEO Training Singapore" "SEO Training Course in Singapore", "SEO Course in Singapore", "Social Media Course
Singapore", "Internet Marketing Course Singapore" and many others.   Scott specialises in making COMPLEX stuff simple for
Business Owners who have no time nor technical background to learn.   He has trained doctors, dentists, property agents,
business owners, real estate agents, homemakers, internet marketers, students in web design, SEO Strategies, and
Social Media Course workshops.  Join the only 3-in-1 Social Media Course (Singapore) Express Workshop today!

Testimonials of Participants of 3-in-1 Social Media Workshop by Scott Tan :
"I didn't expect that Scott would firstly cover the 3 most important social media platforms, from Facebook to Linkedin and Google Plus;  and secondly, that he would make it so compellingly interesting for me.  The Social Media course was really a worthwhile investment as many market courses will require lots of time and investment."
– Amanda Foo, Business Owner
"I knew social media as a fun and entertaining platform but fortunately my wife convinced me to attend Scott's 3-in-1 Social Media Workshop.  It made me rethink of my marketing strategy and how I could gain more for less."
– Alfred Tan
"I was not confident attending the course because I am more a businessman and not strong in IT.  But Scott really brought the Social Media concepts alive and made it relevant and exciting for business.  Thumbs up to this social media workshop by Scott."
– Melvin Lee, Property Specialist
"I am writing this testimonial at the request of Scott and I agree to it because I got great value out of Scott's 3-in-1 Social Media Marketing Course.  I have re-strategized my branding, marketing and within 3 months, I am getting new business leads. "
– Chris Long, Trainer and Landscape Architect