SEO Trends in 2013 – Why You Should Stop Chasing After Google SEO Rankings
Learning SEO?  The Latest SEO Trends in 2013 Might Surprise You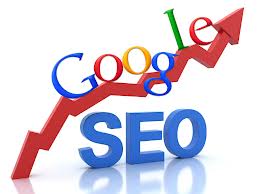 1.  EMD – Exact Match Domain
An important but seldom heard SEO Trend in 2013 is that of how Google's EMD update will impact on how websites are structured.
Up to 2-3 years ago, Exact Match Domains – help business owners score SEO points in how their websites might rank.  Essentially EMDs mean you feature your main keyword in the name of the domain.   For a long time, property agents and realtors create such EMD domains eg UrbanVista.com, HillViewPeak.com, ForesqueResidences.com
If you are a business owner, housing agent or internet marketeer who has been regularly using EMDs as your SEO strategy, watch out.
Based on the latest EMD Updates by Google in Sep 2012, business owners must ensure there is quality content in their websites, or their websites will risk being regarded by Google as over spamming of keywords, which in turns will negatively impact their website SEO rankings.  So business owners or housing agents – forget about building a newEMD website with 4-5 pages hoping to rank well with huge backlinks.   It simply won't work.  << Here's a useful article on EMD. >>
2.  User Experience
Perhaps the most heard of SEO Trend in 2013 is User Experience.  Exactly what does user experience mean?  Many have heard of Google's Farmer, Panda, Penguin updates but only have a faint idea of what Google is seeking.  User Experience is a big thing now with Google and essentially it means that :
If a visitor has found your website on Google search results, and has clicked on your website – if this vistor finds all that he needs to know through your website, and doesn't need to search Google anymore ==> that in a nutshell sums up
GREAT USER EXPERIENCE
Ifyou are only chasing after Google's SEO search rankings, then you are missing the more important picture.  Write your articles for your visitors and clients, not to be ranked well by search engines.   For eg, even if you are ranked well on google search results, you are found by vistors and they click onto your website but leave immediately – you have a high bounce rate and Google in fact penalises your SEO rankings.  On the other hand, if you provide quality user experience, Google can track this and this has a tremendous positive effect on your SEO.
3.  Website Credibility
Another related 2013 SEO Trend to user experience is Website credibility – which is important for SEO rankings as well as building trust with your visitors.  Do you want your visitors to just remain as visitors or do you want them to be converted to a client?   Yes, you need to build TRUST with a credible website.  Just how does one build credibility in a website?   There are plenty of ways including :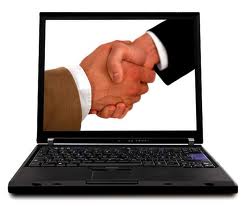 Having pages such as About Us, Contact Us, Terms and Conditions
Displaying clear data of website owner
Displaying REAL contact details instead of just a form.  This is a new SEO trend that emerges in Jan 2013.
Having testimonials of clients – REAL clients please.  Some websites take the short cut to just publish fake testimonials.  You only need to be caught once and all trust will be gone.
Being a legitimate business, with your staff having LinkedIn profiles linking to your website, stating that you are their employer. That does wonders!
4.  Downgrade of Importance of Backlinks
Many internet marketing courses still preach on the importance of backlinks and how backlinks can help your website to rank quickly ahead of competitors.  Many housing agents and business owners impatient for quick results take this route.  Does it really work?
Case Study of Alan's Property Website :
Alan launched a new website using EMD to name the website after the name of a new property launch (Hillview Peak).  
Alan learnt from youtube videos that he can purchase backlinks at $5 from

FIVERR.com

and so he bought several hundreds of backlinks to link to his website.
Within 2 weeks, his website shot up to page 1 of google search results, from nowhwere.  Alan was delighted.
After another week, however, Alan's website was nowhere to be found.
Lesson : Never purchase cheap backlinks – poor quality backlinks in fact get website downgraded in rankings or worst, de-indexed by

Google

!
If backlinks is still part of your SEO strategy, please do remember as part of the new SEO trend in 2013 and beyond  – it's quality, not quantity.  It must look natural too.  You can't have 1000 backlinks in 1 week of a new website and then no new backlinks after that.  Backlinking requires consistency.  You cannot simply have 100 backlinks in one month and no backlinks the next month.  Also backlinks must look natural.
For more info on the latest SEO Techniques and SEO Trends for 2013, you can sign up to learn SEO Mastery Workshop For Business Owners and Housing Agents.  Find out more by clicking the box below :
5.  Social Media
Perhaps the most obvious but yet ignored SEO Trend in 2013 is that of the impact of social media.   Let me prove my point with a quiz.
Everybody knows that you need to build your social presence on the web but how many business owners really do that?  Take a quick quiz here :
Do you have a Facebook Page account for your business (note we are talking about Facebook PAGE, not Facebook for personal accounts)
Do you have a LinkedIN account?
Do you have a Google Plus Account?
Do you have a Google Plus Page Account?
Do you have a Twitter Account or do you think Twitter is not for your business?
Does your business have a YouTube Channel or A YouTube Account?
Are you learning the latest essential social medial strategies for your business?
Do you have a conscious Social Media Strategy?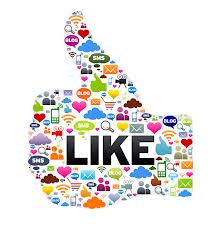 If you score less than 5 "yes" to the above questions – you are losing out on a major opportunity.  If search engine optimisation rankings are important to you, then you should start having a properly thought through Social Media Strategy.   Trends for 2013 show that your social presence does matter.  You may be shocked to know that since 2012, Google embeds a Knowledge Graph tool within its ranking mechanism that tracks your identity to everything about you and your website to decide if you are an authority on the subject you want to rank well for.
Many of my SEO students are so focussed on SEO rankings that they didn't realise about Social Metrics and their SEO impact.  It's late but not too late.  Get started today!  Still not convinced – check out this official Google video of Matt Cutts, the official spokesman (of sorts) for Google on Social links :
<< To maximise the impact of Social Media for your business, click here to learn from Scott Tan >>
6.  PTO instead of SEO
PTO stands for People and Traffic Optimisation.  So instead of chasing after Search Engine Optimisation and how to rank well in Google search results, think about :
People – User Experience! Google rewards websites that provide that experience!
Traffic – Is your content relevant, interesting that it goes viral?  Google knows when your content goes viral and your content gets SEO points!
So whether you are a business owner, internet marketeer, or a property agent/housing agent who wants to learn the latest SEO techniques, you must start re-think your SEO strategies.  In the past, many SEO training courses in Singapore, Malaysia teach you to optimise using text, pictures and backlinks.  These strategies by themselves are dated.   Start designing your website with your client experience in mind.
Want to learn the LATEST SEO techniques and Key SEO Trends in 2013 from Master Trainer Scott Tan?  Click on the picture below, or fill up the box below!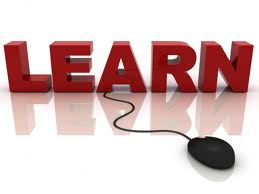 Who Is Scott Tan
Scott Tan is a seasoned coach and trainer who is ranked either Number 1 or on Page 1 of Google for multiple keywords such as "SEO Training Singapore" "SEO Training Course in Singapore", "SEO Course in Singapore", "Internet Marketing Course Singapore" and many others.   Scott specialises in making COMPLEX stuff simple for Business Owners who have no time nor technical background to learn.   He has trained doctors, dentists, property agents, business owners, real estate agents, homemakers, internet marketers, students.  Join them today!
RECOMMENDED READING :