SEO Mastery For Beginners (Recommended SEO Training Course In Singapore)
Get Organic and Targeted Traffic To Your Website Through SEO
"Scott Tan has helped me to rank my website on Page 1 of Google although I'm a NEWBIE  and never ever imagined it's possible" –
Bill Tan, owner of Ssphere – online design magazine

Scott Tan's SEO Mastery Training – BENEFITS :
Save on thousands of dollars in advertisements or monthly SEO Fees that you need to pay!
Tap on the power of organic searches and get FOUND on google!
Get highly targeted traffic for your niche
Increase your profits and clientele base
Higher sales conversion
You Can PUT an end to your worries that your business has no lead and clients!  Get your WEBSITE RANKING well on Google with this SEO Booster Course!
SEO Training Course In Singapore – COURSE OUTLINE
—Understanding Google – Panda, Penguin, Farmer, and Hummingbird  and how these impact on SEO of your website
The 4 Search Engine Optimisation Pillars To Lay Your SEO Foundation For Your Business Niche
—How To Tap on the power of keywords
—How To Tap on 3 FREE powerful tools to determine the right keywords and niche
—How To Optimise  Your Titles for better SEO
—How To Optimise Your Contents for better SEO
—Where You Should Place Your Keywords
—5 Secrets on how to Optimise Your Pictures
—What types of external links should you have?
—5 Mandatory Pages Google loves you for
—3 Powerful Secrets of 'internal links'
—5 Backlink Strategies
—Tapping on The Power of Social Media
Leverage on the Power of News
—How To Learn From Your Competition
—Where to find paid SEO tools
3 Insights on how else to get your website ranking well on Google
5 Common SEO Errors To AVOID (this segment is VERY useful for those who have tried SEO on their own but don't succeed.  You might be making some common but deadly SEO errors without knowing!)
5 Alternatives to SEO your website so that Prospcts and Clients can find you!
BONUSES :
SEO Trends in Future
SEO Keyword Magic Planner specially developed by Scott Tan (only reserved for participants)
SEO Ultimate SEO Website Planner developed by Scott Tan (only reserved for participants)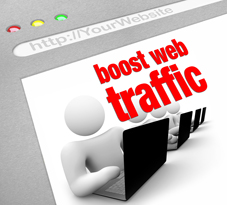 SEO Training Course In Singapore – COURSE Duration :
2 Days (next course is on 12-13 Dec 2013) from 9.30am to 6.00pm
For more info – check Course Calendar here.
This course is usually full.  Register early to avoid disappointment.
SEO Training Course In Singapore – Who SHOULD attend?
Business Owners who want to SAVE monthly SEO Fees and thousands of advertising costs
Anyone who wants to get more clients and increase market visibility
Those who want to SUCCEED and are COMMITTED to success.
Newbies with NO IT knowledge are welcomed.  
Those who may have tried SEO on your own with limited success are welcomed too. 
Note :

 This course is NOT for those who prefer to continue trying on their OWN through random learning on the internet, and not succeeding at ranking on page 1 of Google.  If you are not committed to success, please do not sign up.
About The Trainer Scott Tan :
Scott Tan is a passionate Web Design and SEO trainer who specialises in training business owners, professionals who want to start online businesses, and those who are committed to success.  Scott's specialty is making COMPLEX stuff SIMPLE for his participants, many of whom are not technically savvy.   Scott's courses include Website Design Training, YouTube Marketing, Internet Marketing, WordPress and Joomla and also SEO Training Courses in Singapore,  In the words of Billy Tan, the owner of a successful oneline design magazine, Scott Tan gives the "BEST SEO Training in Singapore."  Scott Tan regularly travels to other countries like Malaysia, Hongkong, China, Thailand to provide training workshops to different audiences.   Still unsure if to learn SEO?
<< Check out this SEO FAQ >>
Testimonial Of Chief Interior Designer at Homestead :
Mr Low Jeng-wye, Chief Interior Designer at homestead, after attending the Web Design Course with Scott, is signing up for the SEO Mastery Course on 7-8 March 2013, and also the All-In-One-Social Media Express on 3 Apr 2013.  What made him do these?
SEO Training Course In Singapore – Fees
S$2599  (Normal Rates)
S$2399 (Early Bird Fee if signup at least 14 days before course commencement)
S$3000 (Bundled Promotion of 3 courses)
REGISTRATION FOR SEO Course :
Step 1 :  Pay below.
Step 2 : Email Scott Tan below with your name, email, subject and payment details.
========================
========================
To contact Scott Tan, please fill up the form below and check your email box (and also spam box).  We reply within 12 hours:
Pre Course Preparation :
If you already have a website, you may send your website URL to Scott Tan for review, after you have registered and effected payment for the course.  Sometimes, a participant's website may be selected for case study.
The Training Venue will be advised to you via email 5 days before the commencment of the course.
Please review the following videos :
Online SEO Training in Singapore