Google Farmer, Panda and Penguin Updates and Their Impact To Your SEO Strategies
Why You Should Learn About Google Farmer, Panda and Penguin In Your Search Optimization Efforts
For those of who are trying to save costs and do your own (DIY) SEO, at the very minimum, you must understand what Google is thinking about its ranking algorithm strategy and how it decides which website gets ranked on page 1 and which doesn't for selected keywords.   In this regard, you must know and learn about Google Farmer, Google Panda and Google Penguin and how they impact your SEO strategy and efforts.   Google Farmer, Panda and Penguin have been revolutionalizing the way websites are ranked and indexed and which has totally paved the way for the need for new SEO Strategies for business and website owners.   These are all the basics that I teach in my SEO Mastery Training Course for Business Owners.
It was reported that these Google Farmer, Panda and Penguin updates have literally wiped out millions of websites, and have put a significant number of business owners and internet marketers out of business.
QUESTION :  Many of my web design class students asked during the class as to whether they should link to each other's websites for better SEO.  Should they?
Well, before you embark on linking your website to your best friend's website and vice versa, take heed of what Google is thinking and appreciate how and what they value in their ranking algorithm.  Whilst Google is 'secretive' about its exact spider crawling/ranking methodology – which they have to be to prevent abuse, here's is public info about Google YOU MUST KNOW IF YOU WANT TO DIY YOUR SEO.
Let's start with Google Panda/Farmer Update :
This update is targeted to bring about high value content for users – it penalises websites that are low-value add for users, or literally copied from other websites and which are not useful.    Websites with original content, consistent flow of reserach, thoughtful analysis and fresh contents are 'rewarded'.    Note the difference between 'spam' and 'thin content' – this update goes after 'thin content'.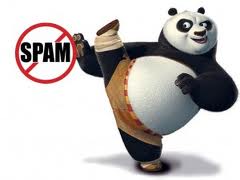 It was originally called Google Farmer update because it was targeted at 'content farms' where users can publish lots of low quality articles with substantial keywords stuffed inside them.  As a result, such contents have little value for their readers.   It wasn't very long ago that many website owners and publishers would submit the same article, maybe with spinned and variations of the contents, to thousands of content farms and directories to get extra backlinks to their websites.
In a nutshell, Panda updates are designed to target pages that aren't necessarily spam but aren't great quality.  This was the first ever Google penalty that went after "thin content," and the result was many content farms were wiped out, and poor or low quality websites were downgraded significantly from page 1 to unthinkable levels.
Let's pause for a moment to differentiate between : page penality and site wide penalty.  Page penalty refers to a particular page or article on your website that is being penalised.  Site wide refers to the entire website consisting of all the pages/posts/articles.
Panda is a site wide penalty, which means that if "enough"  pages of your site were flagged for having thin content, your entire site could be penalized.
For those who deligently research and contribute  original contents – you would be pleased to know that Panda protects you such that those who copied your contents would never outrank you.
SEO LESSON 1 :


To be ranked well by Google, you must avoid thin content, and must value add through your contents in your website to your readers
Chronology of Google Updates

1. Panda 1.0 (aka the Farmer Update) on February 24th 2011
2. Panda 2.0 on April 11th 2011. (Panda impacts all English speaking countries)
3. Panda 2.1 on May 9th 2011 or so
4. Panda 2.2 on June 18th 2011 or so.
5. Panda 2.3 on around July 22nd 2011.
6. Panda 2.4 in August 2011(Panda goes international)
7. Panda 2.5 on September 28th 2011
8. Panda 2.5.1 on October 9th 2011
9. Panda 2.5.2 on October 13th 2011
10. Panda 2.5.3 on October 19/20th 2011
11. Panda 3.1 on November 18th 2011
12. Panda 3.2 on about January 15th 2012
13. Panda 3.3 on about February 26th 2012
14. Panda 3.4 on March 23rd 2012
15. Panda 3.5 on April 19th 2012MORE? Check out Google Penguin Update – see below
Let's continue with Google Penguin Update :
The Google Penguin Update was officially launched on April 24.  According to the Google blog, Penguin is an "important algorithm change targeted at webspam."   Webspam is referred by some as manipulating the search engine to rank a website higher than it should, through the use of various methods including Black Hat SEO and keyword stuffing.
In A Nutshell :  The Penguin update saw Google reforming the principals of its ranking algorithm which now favours sites that concentrate on high quality content, rather than over-optimisation.   Isn't that good news for those who produce quality websites?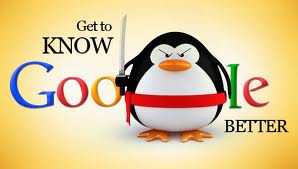 This update will decrease rankings for sites that Google believes are violating Google's existing quality guidelines."
Google's Penguin update has been referred to as the "webspam" or "over-optimisation update" by the internet experts, practitioners and SEO master for a good reason.
IMPACT OF GOOGLE PENGUIN UPDATE – CASE STUDY
Shortly after Google Penguin's update was implemented, SEO forums were ablazed with posts from webmasters who complained of being unfairly penalized by the update.  
The classic example was probably Viagra.com, the official site of the well known drug. Thanks (or no thanks) to Penguin, this site is NO LONGER indexed, while unexpectedly thousands of spammy, counterfeit Viagra sites kept high page rankings.

Why has that happened to Viagra?   Has Viagra.com violated quality guidelines?  Can such a major company even fall prey to Google Penguin?  Let's pause for a moment and hear from the SEO Man everyone has to listen to – Matt Cutts.
QUESTION : WHO IS MATT CUTTS?  Why does his name appear in every SEO Training article?
Google mentions that typical Black Hat SEO tactics like keyword stuffing (long considered webspam) would get a site in trouble, but less obvious tactics (link incorporating irrelevant outgoing links into a page of content) would also cause Penguin to flag your site.   Says Matt Cutts, Head of the Webspam Team at Google,
Sites affected by this change might not be easily recognizable as spamming without deep analysis or expertise, but the common thread is that these sites are doing much more than white hat SEO; we believe they are engaging in webspam tactics to manipulate search engine rankings.
To give you an impact of how many websites are impacted – Google says that Penguin has impacted about 3.1% of queries (compared to Panda 1.0's 12%).  If you experienced major traffic losses between April 24th and April 25th, chances are Penguin is the culprit, even though Panda 3.5 came out around the same time.
When Penguin was first implemented, many site owners were groping in the dark about what exactly went wrong. When the dust settled,  many experts and seasoned internet markets in the SEO community have speculated that some contributing factors to Penguin might be things like:
1. Overuse of exact-match domains
2. Excessive exact-match anchor text
3.  Low or poor quality article marketing & blog spam
4. Keyword stuffing in internal/outbound links
SO IT'S TIME TO STOP THESE :
Rampantly outsource creation of backlinks

Using Fiverr to create many low quality backlinks

Using blog networks to provide backlinks (search crackdown on BMR)

Profile backlink spams (on forums)

Comment spamming (plus the use of few blackhat softwares)

Submitting the same article(s) all over multiple directories and forums
What Happens If Your Website Is Negatively Impacted by Google Panda or Farmer or Penguin? 
Some website owners wanted to appeal to Google when they disagree that your websites should be penalised by Google Penguin.   In this regard, it is useful to note that  Google Panda is an algorithm update, and the penalty is not carried out manually and in that sense, not 'restorable manually'.     A reconsideration request to Google won't make much a difference
However, in case your website is affected by Google Penguin update, you can repair your website, and then wait for a refresh in Google rankings.
It is understandable if you panic as a business owner experiencing a significant downturn in traffic and revenues.  Take comfort in the fact that you can still do something about it and the rankings are not eternally cast in stone.   You could either contact your SEO service provider or attend Scott Tan's SEO class to re-learn updated search engine optimization strategies and techniques beyond black hat tricks and spamming contents/keywords.
Interview with Matt Cutts (excerpts) – More Insights On Google Panda, Farmer, Penguin and SEO 
If poor quality backlinks, spamming and over-optimization are not welcomed by Google, what then is?  Take a look at this video featuring Matt Cutts in Dec 2010 – perhaps the clue lies in Social Signals?
Is Penguin Really A Penalty?
No, neither Penguin nor Panda are manual penalties, Matt Cutts said. He explained that Penguin was designed to tackle "the stuff in the middle;" between fantastic, high quality content and spam. Panda was all about spam, but the need for Penguin arose from this middle ground.
"It does demote web results, but it's an algorithmic change, not a penalty. It's yet another signal among over 200 signals we look at," he said.
A penalty is a manual action taken against a site and you will "pretty much always" be notified in Webmaster Tools if it's a penalty affecting your site.
Will a Reconsideration Request Help You Recover From Penguin?
No. "People who think it should rank higher after Penguin can let us know and we can look at it, and in a couple of instances, it actually helped us make a couple of tweaks to the algorithm." You should submit a reconsideration request if you receive a warning.
Is Google Trying to Make a Point About Buying Links?
Yes, they are.  According to Matt Cutts, "People don't realize, when you buy links, you might think you're very careful, that you have no footprints, but you may be getting into business with someone who's not as careful. People need to realize as we build new tools, it becomes a higher-risk endeavor."
Is SEO Going to Get More Difficult?
Yes.  Matt Cutts notes that it's become more challenging over the past five to seven years and SEOs should expect that trend to continue and even increase.
Does That Mean Google Hates SEOs?
Of course not. Though Cutts did hand out a spanking for SEOs who buy or sell links: "There are people who continue to sell links, although they don't do any good, and that's part of how SEO has a bad reputation."
"There's no war on SEOs!" and that it's just a war on spam.
What is Good SEO Copywriting?
Choose your reader over search engines.  Always provide quality and compelling contents for your users.
Is The Google Panda/Farmer/Penguin saga over? 
It appears not… Around or on 15 Aug 2012, Matt Cutts made a comment that is sending more nervous waves for business and website owners :
"you don't want the next Penguin update."  He warned that the Google "engineers have been working hard," on this update.  He even added the next few updates will be "jarring and jolting" for webmasters and SEOs.

Click here to read more on info on latest SEO Trends in 2014.
For More Reading On Google Farmer/Panda/Penguin, please check out the following :
Google's Farmer & Panda – Who Are The Winners and Who Are The Losers
Matt Cutt's Blog on Quality Sites
How To Select Your Singapore SEO Consultancy Firm