Don't Attend Any Internet Marketing Courses Until You Have Read This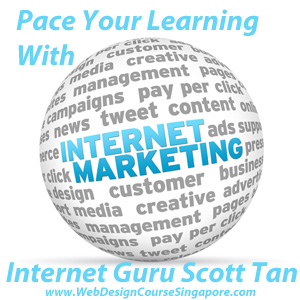 WAIT

– Before You Attend Any Internet Marketing Course, Check This Out and You Might Save Thousands of Dollars 
Many of my students misunderstand the difference between Internet Marketing Courses and Web Design Courses.  The purpose of this article is to give you additional info so that you know what you are in.  You might save a few thousand dollars in fees as most internet marketing courses are priced in that range.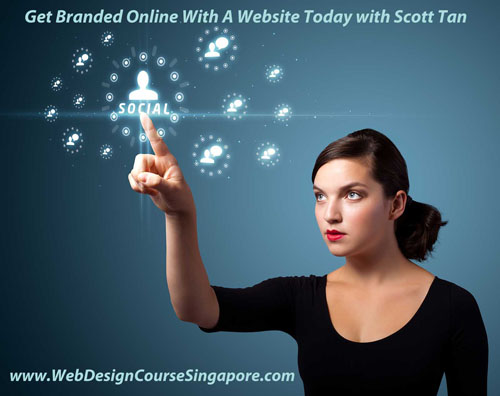 Let's start with a bit of the 'boring stuff' and the official definitions :
Internet marketing, also known as web marketing, online marketing, webvertising, or e-marketing, is referred to as the marketing (generally promotion) of products or services over the Internet. Internet marketing is considered to be broad in scope because it not only refers to marketing on the Internet, but also includes marketing done via e-mail and wireless media. Digital customer data and electronic customer relationship management (ECRM) systems are also often grouped together under internet marketing.
Internet marketing ties together the creative and technical aspects of the Internet, including design, development, advertising and sales. Internet marketing also refers to the placement of media along many different stages of the customer engagement cycle through search engine marketing (SEM), search engine optimization (SEO), banner ads on specific websites, email marketing, mobile advertising, and Web 2.0 strategies.
WHY INTERNET MARKETING?
– Exponential Earnings
– Tap on untapped market
– More than 1 Billion google searches daily
– Recession Proof
– New purchasing patterns – online
Let's try to understand Internet Marketing a little better through diagrams.  Here's one :   
And one more diagram on Internet Marketing :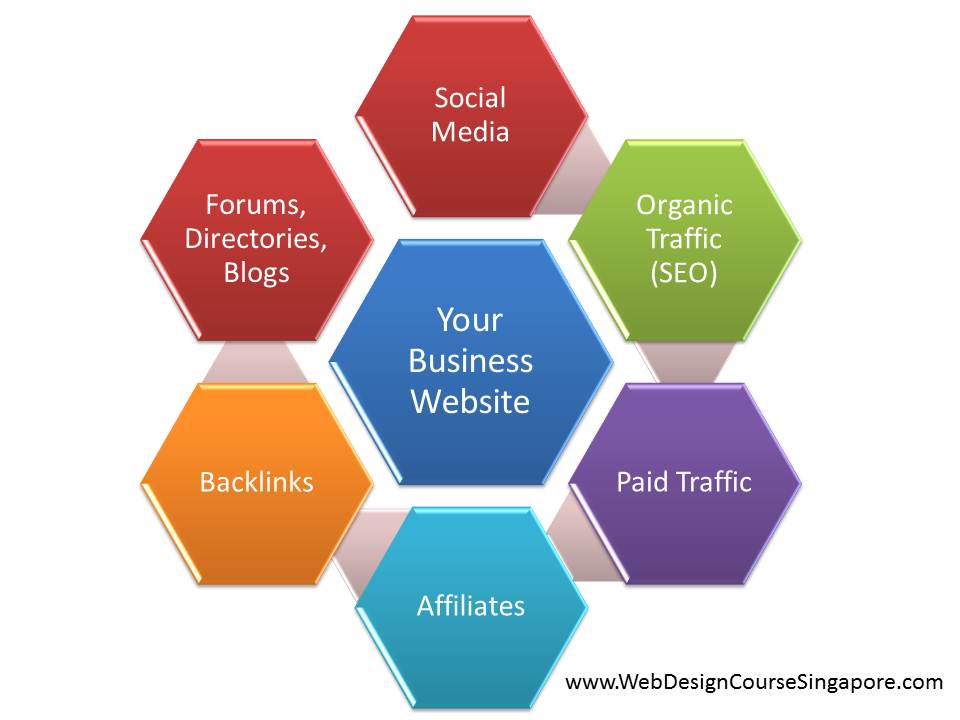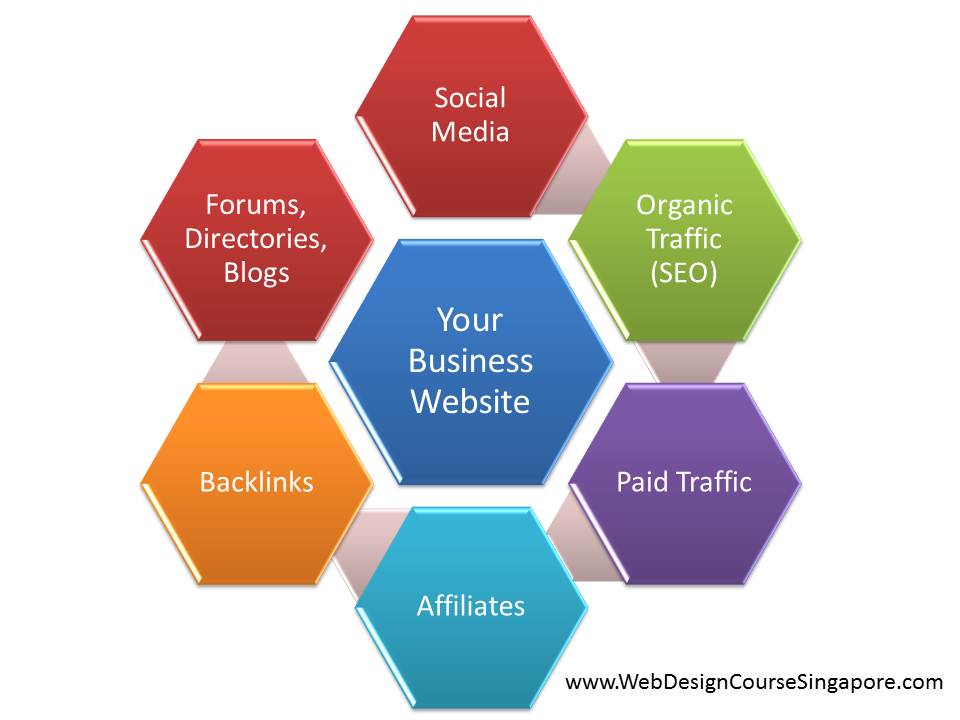 In a nutshell, Internet Marketing includes all online activities which enable you to make money.
First you need to have a website, and then you drive traffic to it through various means such as : –
– Forums/Comments/Directories/Blogs

– Social Media Marketing such as Youtube, Facebook, Twitter, Google Plus, Pinterest, LinkedIn, Digg, 

– Advertisements such as Google Adwords, Facebook advertisements – Email marketing

– Article Marketing and the list goes on as more internet platforms and media become available.
Isn't it exciting?  There are many multi millionaires who have made it really good through internet marketing, enjoying a lifestyle of bliss.  Some local success stories include Ewen Chia, Pam Siow, Fabian Lim, Teddy Wu, Patric Chan etc.    Big Time local bloggers include Xia Xue who charges thousands of dollars if you want her to feature you in her blog.  Even property trainers such as Winston Yap from SpeedRealtor.com have made a tidle bundle from training property agents in SEO workshops and web designing training.
Internet Marketing Courses Are Great BUT…
Many of the Internet Marketing Courses outside teach you ALL THESE within 2 to 3 days.   It's really good value for money.  You learn everything from social media marketing to SEO to article marketing to blogs, forums and creating websites… Those who succeed and persevere made it really BIG and financially well off.   Honestly, they are expensive but good value for money.
But the problem is :  NOT everyone is able to get started  after an info overload for 2 days!  
That was what happened to some of my students. After paying a few thousand dollars on web marketing seminars or internet marketing training courses, they find they can't get get started with a very FUNDAMENTAL COMPONENT in Internet Marketing.  Reason : the course was so packed with info, and people.
Result : They still cannot design or create their own business website!
It's highly essential that in internet marketing – you need to have a WEBSITE.

As can be seen in the diagrams, a well designed WEBSITE  is a very BASIC AND ESSENTIAL COMPONENT of Internet Marketing.
So you are stuck after attending an Internet Marketing seminar (and poorer by a few thousand dollars), you either forfeit what you learnt in the Internet Marketing Courses, or  pay ADDITIONALLY a few more thousand dollars to hire a designer to design your website, or start to learn how to create your own website!
That's why I started teaching Web Design Courses.  They are priced VERY AFFORDABLY at only a small fraction of the prevailing rates of market Internet Courses.
It gives a new lease of life to my students who got stuck after attending Internet Marketing seminars and courses.  It teaches them hands on skills and by the end of the 2 days, my students REALLY can create their own PROFESSIONAL LOOKING websites.
Now don't get me wrong that I'm saying expensive Internet Marketing Seminars by Fabian, Ewen, Pam Siow are no good. On the contrary, I think they are really great value for money.  You learn a lifetime of things in a few days.    All I am saying is that if you are unsure about whether to spend a few thousand dollars, consider a much cheaper option here.
ADVICE TO YOU :
Alternatively, before you attend any Internet Marketing seminars, you might want to learn how to create a website, at a fraction of the cost of an Internet Marketing seminar.   See if that's your cup of tea before you plunge into a major investment.  Not all my students succeed in online business, but at least they created their own website and save themselves the hassle of learning internet marketing – far more complex and you need to be committed to succeed.
Find out  more about about our Best Selling WordPress Web Design Course :  
<< HOW TO CREATE A PROFESSIONAL WEBSITE IF YOU ARE NOT IT SAVVY, WITHIN 2 DAYS >>