Can Internet Marketing Solve The DNCR and TDSR Headaches of Real Estate Professionals?
Why Internet Marketing Course For Real Estate Professionals –
The Key To Surviving The New Property Regulations In Singapore
Internet marketing courses and their various benefits have proven to be a highly- effective cure for the colossal 'headaches' suffered by real estate agents under the new government regulations. Scott Tan, master trainer in SEO training courses, Web Designing, Social Media and YouTube Marketing training explores why.
Singapore's recent real estate boom has been nothing short of phenomenal thanks in large part to the stronger spending power of the local consumer market and sharp influx of foreign property investors.
Unfortunately, the astronomical hike in prices due to the heightened demand has prompted the Singapore government to impose measures that have caused incredible 'headaches' for real estate professionals in terms of marketing and client acquisition.
In spite of these new restrictions, the necessity to gain new clients and maintain earnings means that real estate agents need to explore newer, better and more efficient marketing solutions to their situation.
Thankfully, the internet marketing is perhaps the best strategy to fulfill the needs of real estate agents with its innate benefits.
Internet Marketing Course Benefit 1: Attracting qualified prospects.
The greatest marketing challenge for real estate agents belies in the Do Not Call Registry (DNCR).
Widely-applauded as a wise maneuver to curb the rampant rise in unwanted marketing from advertisers, the DNC (Do Not Call) has nevertheless threatened to deprive real estate agents from directly-contacting clients through their main marketing channel.
With this factor in mind, internet marketing is a very effective solution because it allows agents to draw clients to them instead of needing them to make direct contact with prospects.
The logic behind this is that qualified prospects for both the consumer and investment markets are very inclined to search online as part of their pre-purchase research. These prospective clients are likely to pay far more attention to the first three websites they find on the first page of search engines like Google.
As such, internet marketing and particularly, search engine optimization (SEO), which is the process of content management designed to exploit the operation mechanics of search engines, can help agents to automatically draw in these clients through the internet and encouraging them to make contact by boosting the real estate portal's search engine ranking.
Internet Marketing Course Benefit 2: Being Cost Effective
With the advent of the DNCR, real estate agents will logically be forced to rely on traditional media which is at best, exorbitantly expensive for individual real estate agents.
The high price tag also means marketing in traditional media like television and publications has to be limited in frequency. As such, this form of marketing is neither strategic nor cost-effective due to its severely constrained ability to reach potential clients.
Internet marketing on the other hand, is quite the opposite. A well-ranked website is relatively inexpensive to achieve if the owner has the right training in web development and SEO.
The ever-present nature of internet marketing portals also maximizes the reach of real estate agents because unlike traditional media, these portals avoid frequency issues by providing perpetual access to any prospective clients as long as they are still running and can be found online.
As an added benefit, development and maintenance of portals are relatively inexpensive compared of the amount needed for traditional media campaigns.
On that note, search engine marketing (SEM), which is the strategic acquisition of online ads within search engines like Google, is a well-targeted solution that is a fraction of cost of normal traditional media advertisements.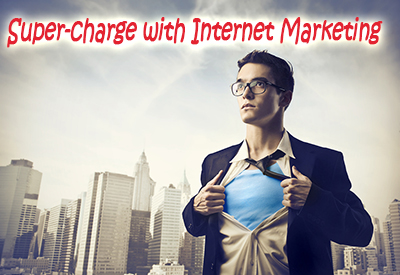 Internet Marketing Course Benefit 3: Supercharging Sales
One incredible problem real estate agents is the availability of potential consumer and investment clients that are committed to buying property.
However, the new regulations have made it even harder for real estate agents to tap these precious pools of clients in Singapore and maintain sales profits.
With the Additional Buyer's Stamp Duty (ADSR), the three to 15 percent stamp duty for both foreign and local property investors has raised the amount of perceived risk per purchased property as this extra cost may not be recouped over the course of the investment.
Similarly, the Total Debt Servicing Ratio (TDSR) limits the access proper buyers have to funds. This is done by forcing financial institutions to take into account additional factors such as credit cards as part of the overall debt obligations of property buyers.
Either way, these DNC (DNCR), TDSR, ADSR regulations and requirements mean that real estate agents who rely on these markets are living on borrowed time unless they are able to convince clients overcome the risks and obstacles and proceed with purchasing property.
The beauty of internet marketing in solving this problem is that it is a sales multiplier that helps real estate agents to super-charge their sales process and convert clients online.
The crux of internet market as a solution belies in the fact that both investment and consumer markets are likely to be very careful with their purchases due to the surcharge and limited access to funds.
This means that clients are also likely to focus more attention on thoroughly researching their various options through internet search engines (due to the wide accessibility of information) before proceeding to the next stage of inquiry.
As such, real estate websites with strong SEO can attract these prospects in the course of their online research.
More importantly, upon attracting these potential clients, a well-developed website that simultaneously appeals to clients, satisfies their inquiries, and clearly offers a solution to their needs will optimize the sales process by reducing the amount of sales effort needed during progressive stages.
Imagine branding yourself for FREE using the complex and multi-faceted tools in Social Media Platforms. These are heavily explained and made simple during Scott Tan's 3-in-1 Social Media Workshops. Unlike most of the industry's courses, Scott combines Facebook Pages, Linkedin and Google+ training all into 1 day – this explains why his internet and social media courses are so popular with business owners, marketers and realtors.
Imagine also reaching out to your clients with viral youtube videos. The more you think it's difficult, the less likely your competitors are using this tool. Learn YouTube Marketing, a component of internet marketing, with Scott to maximize your presence in youtube and reach out to thousands or millions of clients out there!
In the end, internet marketing is an excellent, multi-faceted solution for real estate agents seeking to not only survive, but thrive in the wake of the new regulations.
Perhaps the only obstacle to the adoption of internet marketing is that it requires a level of understanding to fully exploit it. As such, it is necessary for real estate agents to receive good internet market training.
With a good professional internet marketing trainer, real estate agents in Singapore gain specialized knowledge in how to achieve the benefits of internet marketing.
If you are a real estate agent dedicated to ensuring your future, there is no better time to begin your journey into the powerful sphere of internet marketing.
So what are you waiting for?  Someone once said, insanity is doing the same thing over and over again and expecting different results.  Learn and do something new in your marketing efforts!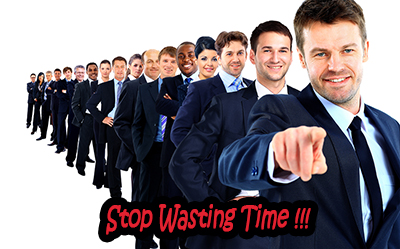 Who is Scott Tan:
With over 10 years of experience in multinational corporations, Scott Tan is a master business expert and trainer with a wealth of well-honed skills and real-world knowledge. From his years as a corporate leader, operational strategist and digital marketing trainer, Scott Tan believes that internet marketing one the key to the real estate industry's success. A firm believer in giving a fighting chance, Scott Tan is dedicated to providing real estate agents with the internet marketing training needed to build their own future.
If you are confused, here's the low cost Internet Marketing formula by Scott Tan :
Internet Marketing Made Simple =
Web Design + SEO Mastery + Social Media + YouTube Marketing
►►►Read up more about Internet Marketing here
►►►Read up more about Web Designing workshop here
►►►Read up more about SEO Mastery Workshop here
►►►Read up more about Social Media Course (Singapore and Malaysia) here
►►►Read up more about YouTube Marketing Workshop here
Fill up the contact form below to learn Internet Marketing With Scott Tan – remember to leave your number behind for a 30 min free telephone consultation with master trainer Scott Tan :