About | Web Design Course Singapore
www.WebDesignCourseSingapore.com : For The Non-Technical Person or Businessman or Property Agent or Student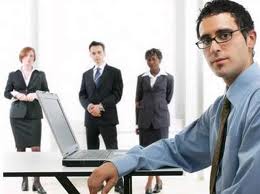 This website is dedicated to empower Business Owners or Those Who Want To Succeed Online but need help from an expert who can make COMPLEX technical stuff SIMPLE for the technically challenged.
Like you, the founder and master trainer of www.WebDesignCourseSingapore.com, Scott Tan,  was once the most unlikely web designer let alone training people now in creating websites through web design courses in Singapore.
In fact, Scott  feared technology and was once known as an IT dinosaur to his colleagues and friends.
But all that changed when he had to hire a professional to design his company's website when he started his own business in management/professional training.  What had happened was that the web designer made so many mistakes that Scott had to spend extensive time liaising with him to correct those mistakes.  One day out of frustration, Scott attended a web design course in Singapore to see if it was possible make basic changes in his company's website, without liaising with the designer for every mistake.  That 2 day course changed Scott's life.
Most of Scott's course mates were lost as the web design course was technical and definitely difficult for the technically challenged.  And most business owners are not technically inclined nor know any computing or programming.   Scott found himself spending time teaching a few course mates and found that there are many out there who need
a not-so- technical course,
a patient and passionate trainer, and
simpified web design tools to achieve alot.
Once you combine these ingredients together in a web design course – anyone can succeed!
How did Scott get into PAGE ONE OF GOOGLE  within such a short time?  
HOW DID Scott get into Number 1 for Google Places and Google Videos?
Scott then spent months and thousands of hours researching the most simplified tools, insights and easy tips in web design, and to finally introduce them into his web design workshops in Singapore.  Today, one of those Scott had coached, TC Tan, has successfully created a few page 1 (ranked on google for selected keywords) websites!  TC  has outdone Scott in many areas including in the technicalities of design.  So Scott recruited him to combine expertise in a partnership to teach others to create their own websites to achieve their dreams of succeeding in reaching out and tapping on the vast and almost unimaginable internet world of customers.
They now have lots of fun teaching property agents, business owners, students who want to do part time web design, and professionals who need web design skills.    Their clients are those who do not have programming skills but need to learn web designing within a short span of time.  In addition, the team here at www.WebDesignCourseSingapore.com also designs websites for business owners who need a web presence but do not have time to learn.  In addition to making Web Design Learning SIMPLE for business owners, property agents, doctors, dentists, teachers and tutors, Scott also teaches SEO Training Workshops, Facebook Marketing and YouTube Marketing.  All these tools help business owners to stamp their online identity and get their websites found and noticed.
Scott Tan and TC are confident that they can help you just as we had helped others and ourselves to create and design your dream website in Singapore where internet business opportunities are blooming especially when people want to build passive income!
MEET THE DYNAMIC TEAM BEHIND WWW.WEBDESIGNCOURSESINGAPORE.COM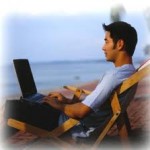 Scott Tan is an accidental web design trainer but who found his calling to coach others to success in the early part of his corporate career.  Today, he find his calling training and coaching others to design their websites.  He is NOT a technical programmer but he is adept and skilled in basic HTML editors, WordPress, Joomla and Photoshop.  He spends more time teaching WordPress as he finds that his clients are able to assimilate and learn faster from this powerful blogging platform that can be turned into a content management system and business website design software tool.   He was formerly a qualified trainer teaching other courses but today he teaches internet and web design courses in Singapore, SEO Workshops, Photoshop Express, 3-in-1 Social Media Express Workshops for businesses, Facebook Marketing for Business Owners,  out of his passion.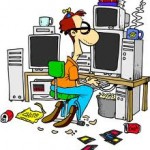 TC Tan is an IT professional and established project manager but he spends his weekends and weekday nights always trawling internet to learn and research the latest technology.   He is fascinated by the growing universe of knowledge in internet and even more so when the possibilities for businesses and people who want to work from home to enjoy a balanced lifestyle.   He is the IT guru in the team in WebDesignCourseSingapore.com.
Please contact us if you have any enquiries or email us at WebDesignCourseSingapore@gmail.com, or fill up the form above :