7 Best WordPress Plugins You Must Install In A New WordPress Website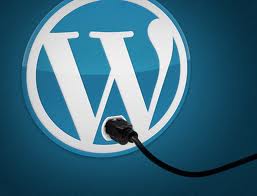 Which Are The Best 7 WordPress Plugins To Install In A Brand New WordPress Website?
If you have just attended my WordPress web design course in Singapore, you would know that there are 7 mandatory (beginners') WordPress plugins you must install in the intial setup of your WordPress website.  For the benefit of those who are learning online, you need to install these WordPress plugins to extend your website functionality.
Plugins are very powerful tools – just like your iphone apps or android apps.
And Plugins enhance your user experience.
All these WordPress plugins below are FREE and you can easily search for them, and install in your WordPress website admin area.
1.  Akismet
Akismet is in my opinion, one of  the best ways in the world to protect your WordPress blog from spam comments and trackback spam. It keeps your site protected from spam even while you sleep.  It's completely free for personal use.  The Akismet plugin is FREE but you will need the API key to activate it.  Either get the API key from here or signup with a WordPress.com (free blog) to get the API key which you can use in your WordPress website or blog.
2.  Limit Login Attempts
This is a security plugin that is very useful to thwart hackers from hacking into your website.  It allows you to set the number of failed login attempts before being able to access the login again.  This means for example, hawkers can't continue to hack at your login password within a certain time – once they fail 4 attempts (depends on your setting), then they need to wait another 24 hrs.  Awesome isn't it? 🙂
3.  Broken Links Checker
This plugin will monitor your WordPress website/blog looking for broken links and notify you if any are found.  It monitors links in your posts, pages, comments, the blogroll, and custom fields.   Over the course of time, you might delete articles/posts and forget that there are links from other internal articles, hence causing broken links.  This is bad for user experience and not good in Google's eyes.   Broken Links Checker helps you detects links that don't work, missing images and redirects.  It's definitely a must have WordPress plugin if you have a blog or website with many posts and articles!
4.   Contact Form 7
Contact 7 is a very simple and flexible contact form.  It can manage multiple contact forms, and you can customize the form and the mail contents flexibly with simple markup.  With over 5 million downloads to date, it is by far the most popular free contact form plugin for any WordPress website.
5.  WP-DB-Backup
Never ever underestimate the importance of backing up your WordPress website.  One of my students kept procrastinating despite my 'warnings' – and one month after he has set up the initial website – it crashed and he lost alot of data and work.  WP DB Backup is very easy to use and allows you to schedule your backup and email the backup data to yourself.
6.  SexyBookmarks (by Shareaholic)
With Social Media's significant influence, your website can go viral with social media's help.  For starters, at least install some kind of social media WordPress plugin into your website.  There are hundreds of them – I have tried many in different WordPress websites, but the most recent one I have used is SexyBookmarks.  It  inserts a (X)HTML compliant list-based menu of social bookmarking site icons in each post thus allowing users to easily submit your posts to some of the most popular social bookmarking networks automatically.  In addition this  sharing plugin looks VERY attractive that the visitor will feel tempted to share your post to the popular social networks.
7.  All In One SEO Pack
If you have a website, you will want to optimise it for search engine and WordPress has a large number of plugins to help you do the job.  One such plugin is the All In One SEO Pack which enables you to give a SEO title, meta description and keyword in every post/article in your WordPress website.   These extra info will enable your website to give relevant info to google searches/potential website visitors.
Of course there are thousands of WordPress plugins but these are some of the initial plugins you MUST install in your new WordPress website to booster your security and user experience for your visitors.  Google loves websites that provide a fantastic user experience.
Check our Online Web Design Training Resources here :
Online Training – How To Create Your Website
Video Training – Web Design Course
Or if you prefer to attend my highly popular WordPress Classes, check the link below :
Or if you prefer PERSONAL or SMALL GROUP COACHING to get guaranteed results, click here :
Personal Coaching – How To Create A Website for Beginners or Businessmen
 WHY PERSONAL COACHING