The Simplest Web Design Course in Singapore!
Learn To Create Your Own Professional Websites With Scott Tan
– Master Trainer of WordPress,  Internet Marketing, YouTube Marketing, Facebook Marketing, Social Media Marketing and SEO Expert
Does any one or more of the following describe YOU?
You want to learn a web design course in Singapore but are afraid to learn as it is

 TOO COMPLICATED

?
Are you concerned that web design courses are too complex as

you do not have programming nor HTML knowledge

?
Are you frustrated because you have paid a lot of money to attend various internet marketing or web design courses in Singapore but

still CANNOT get started

?
Did you previous hire

web designers who charged you THOUSANDS OF DOLLARS

 and that's why you want to know something about web design courses?
Are you worried that the web design course trainer is too technical and you would

end up WASTING your $$$

?
Are you concerned about the

 HIGH course fees

charged by

web design

courses?
Are you frustrated when the

class size is TOO big

and you do not get personal attention from the trainer and you get lost?
Are you a

PROCRASTINATOR

who finds it hard to get started?

TESTIMONIAL BY JASLYN OW :"Dear Scott,

Thank you for the patience with me during the training. Being a total newbie to Web design, I was in total loss before attending your class. But you have make the class so interesting and are always attentive to us.


You are also the 1st trainer I have met who is selfless, always giving special tips out of the training topics and giving continuous guidance even after completing the full course…"
Would you like to learn a web design course in singapore that is :

EASY to understand web design course in Singapore at very affordable rates

FREE from complex and complicated programming and HTML language

FREE from upselling and has NO hidden costs?  (you don't end up paying another $1,000 to learn more about the same course!)

Conducted by a trainer who was once in your shoes, and has overcome these issues and is able to HELP YOU to understand and learn web design skills

Conducted in small groups so you have PERSONAL attention

GUARANTEED to ensure you are able to create a LIVE website by the end of the course

AFFORDABLE and value for money!
Check Out Why Director of Homestead, Sue Lynn Oliveiro, CHOSE Scott Tan's Web Design and SEO Training :
What We Offer – Simple To Understand and Affordable Web Design Courses In Singapore :
1.   The EASIEST to use web design platform/software.   We understand that there are thousands of programmes and softwares out there but we have researched and have found the simplest training solution for our clients.
2. FREE web design software and you only need to pay for the web design course fees.
3.  We keep our classroom size small (less than 15) so that everyone gets PERSONAL attention. 
4.  Affordable course fees – it's likely to be the MOST AFFORDABLE in town right now.
5.  Our classes are FUN.  Scott has been a trainer for many years and knows how to combine learning with fun.
6. Discounted course fees for other courses by Scott – including SEO Training for Business Owners and Beginners, YouTube Marketing and Internet Marketing.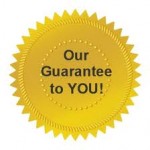 7. We GUARANTEE that if you do what we teach you, by the end of the Web Design Course,  you would have created a website  and design of your choice.  You WON"T need to spend more money on other web design courses.
We run monthly WordPress Training Web Design Courses in Singapore and SEO Mastery For Business Owners and Beginners  as long as there are 5 or more participants.   We also conduct Internet Marketing Courses upon request.
Why You Should Learn From 
Scott Tan
,
Web Design Master Trainer and SEO Expert :

#1 on Google Searches for websites
#1 on YouTube for videos
#1 on Google for Facebook Page
Scott Tan is not a programmer but a businessman – he teaches you to design websites with your business in mind!  You learn Web Design or SEO Marketing to make Money, not to become a programmer!
Contact him by filling up the form below.
For more info on our COURSE Offerings, click on the following :
<<<WEB DESIGN COURSE OUTLINE>>>  or  
<<<SEO MASTERY FOR BUSINESS OWNERS>>> 
<<<3-in-1 SOCIAL MEDIA MARKETING COURSE>>>
<<<You-Tube Marketing Course>>> [NEW!!!]
<<<Photoshop Express>>> [NEW!!!]
Or please  FILL UP the box below to let us  help you achieve your goal to set up a Website and Design of your choice and to start making money for your business.
[NOTE :  Please check your email box within 24 hours including your spam box for our reply]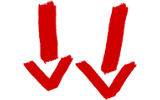 This article is written by Scott Tan, Internet Marketing Trainer and Coach, WordPress Master Trainer and SEO Mastery Trainer
Read More